The HVAC system in your home is one of the leading components that drive up energy costs. In fact, the HVAC system can account for as much as 35% or more of your monthly energy costs. During the colder months of winter and the hot summers the energy an HVAC system uses can go up dramatically. And for home owners here in Michigan making the most of the HVAC system in your home and saving money can sometimes be a challenge with the weather we have. In this article I'll go over some of best energy savings tips you can do this winter to cut down on energy costs and stay warm. 
Tips to Save Money on Heating Costs This Winter in Michigan
Keeping your HVAC working during the cold winter months in Michigan is a must. With temperatures that dip well down into freezing and snow and ice falling it's always a good idea to have your HVAC system working in tip top shape. Not only will these tips help you to cut down on energy costs but it will also help to ensure your HVAC is running as it should without any problems. And if you do find a problem, being able to have it repaired on your time rather than when it quits completely is a big help. It can help you to also avoid emergency repair fees on your HVAC system.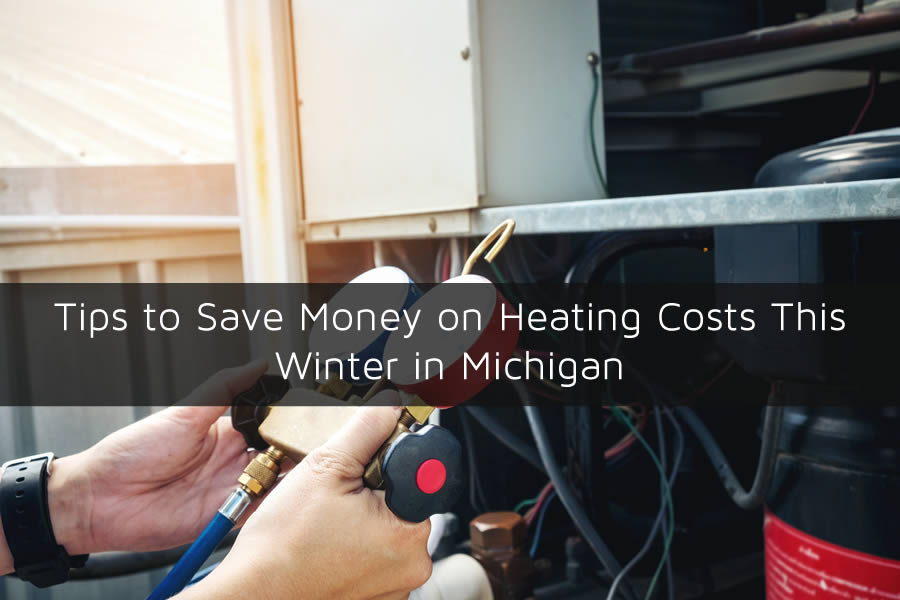 Have a Programmable Thermostat Installed
One of the best things you can do to save money on energy costs when it comes to your HVAC system is to have a programmable thermostat installed. This is especially useful for homes that are vacant for much of the day. Having a programmable thermostat can help to make sure your home is a certain temperature when you want it rather than keeping that way all day. For instance, why would you want to keep your home at 70 degrees during the middle of the day when no on is home? Dropping the temperature down to keep the home cooler during the day can save a lot of money on energy costs. Even dropping the temperature down by just 5 degrees will save and for extended periods you can drop it even more. Personally I like to have the temperature drop in the middle of the night by a few degrees which can also save money. Then as morning approaches and it's time to get out of bed to have the HVAC system warm the home back up. With a programmable thermostat
Get Your System Cleaned and Serviced
One of the best things you can do to keep your HVAC system running smoothly is to have it serviced regularly. Each year having a reputable HVAC company in Michigan come out and make sure your system is running at peak performance can help tremendously. Many times when a problem starts to occur in an HVAC system it will start to draw more power causing the system to not only burn more energy but also put everything in the system under a load. When a technician tests components on the system they will look for components that are drawing too much energy and repair or replace them. This can help to fix a broken HVAC system even before it breaks down completely. An added bonus of getting your HVAC system serviced like this is that the air ducting and such is also cleaned which allows the system to be more open and burn less energy. Many times the HVAC technician will also replace the air filters in the system as well which can help to allow air to flow more freely which in turn helps with energy efficiency. One thing you can do as a home owner on most HVAC systems is to replace the air filter regularly. Replacing the air filter is usually pretty easy and they are very inexpensive so keeping a clean air filter is not much of a hassle at all. If you're unsure about changing your air filter be sure to ask the HVAC technician who comes to your home for help.
If you're ready to get your HVAC system in Michigan ready for winter be sure to contact Michigan HVAC Pros today to have your system serviced. We service the southeastern Michigan area and have qualified technicians ready to help you save money on energy costs on your HVAC system.