Most people take their air conditioners for granted until they stop working properly in the middle of summer. When that happens, it's often a race against time to get them repaired before the weather gets too hot. If you're unlucky, your AC may break down completely and require replacement parts that are not readily available. In either case, it's important to know what to do when your air conditioner in Downriver Michigan breaks down.
What To Do When Your Air Conditioner in Downriver Michigan Breaks Down
If your AC is not working at all, the first step is to call a technician. They will be able to diagnose the problem and may be able to repair it on-site. If the problem is more serious, they may need to take the unit back to their shop for repairs. In either case, you will likely have to pay a service fee, which can range from $50 to $200 depending on the severity of the problem.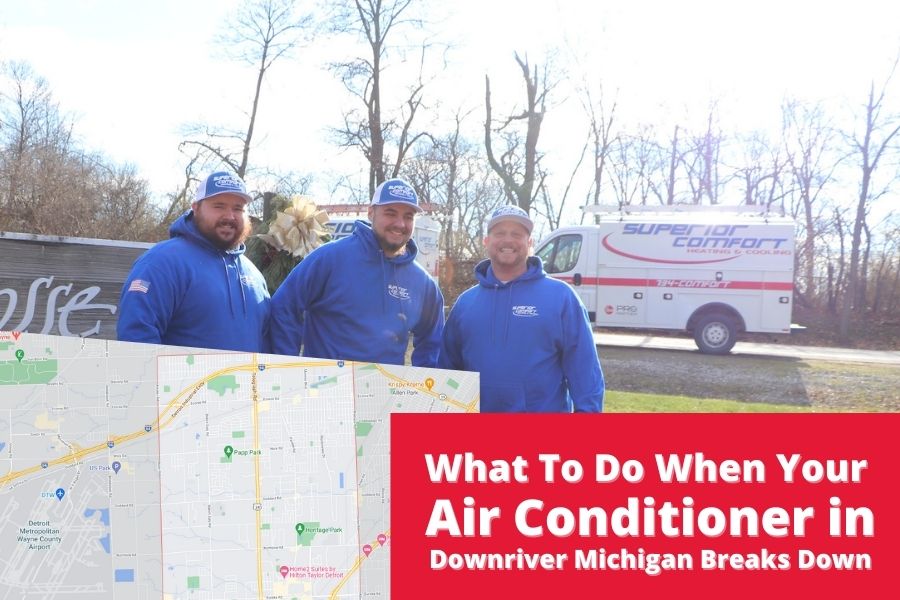 If your AC is only partially working, the first thing you should do is change or clean the filters. Dirty filters can cause the unit to work less efficiently and may even damage it permanently. You should also vacuum the coils to remove any dirt or dust. If there is a lot of debris around the unit, you should clear it away before turning on the AC.
Finally, make sure that the area around the air conditioner is free of clutter. This will help the unit to run more efficiently and may prevent it from breaking down completely.
If you follow these simple tips, your air conditioner should last for many years without requiring any major repairs. However, if it does break down, know that there are professionals who can help get it up and running again.
Common Problems with Air Conditioners
Although it's important to take care of your air conditioner, there are some things that you can't prevent. Here are some of the most common problems that can occur with AC units:
Dirty filters – This is one of the most common problems with air conditioners. If the filters are not cleaned or replaced regularly, they will become clogged and the unit will work less efficiently.
Clogged coils – The coils can become clogged with dust, dirt, and other debris, which will reduce the unit's efficiency and may cause it to break down completely.
Lack of maintenance – If the area around the air conditioner is cluttered or dirty, it will be more difficult for the unit to run properly. It's important to keep the area clean and free of debris to prevent any major problems.
Electrical problems – Since air conditioners are prone to problems electrically, lighting storms and other electrical problems can occur without warning.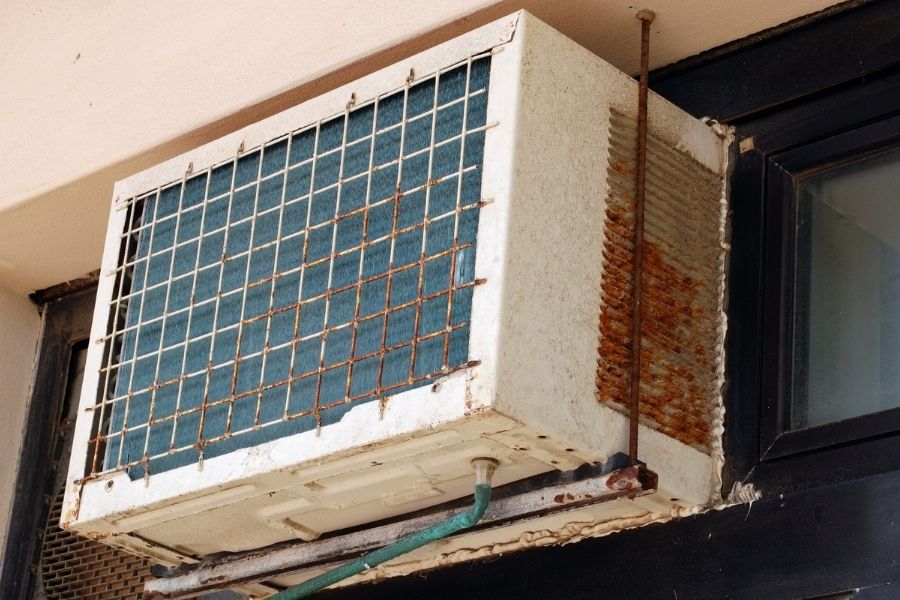 Steps to Take If Your Air Conditioner is Not Working
Unfortunately, there's not much a home owner can do when their air conditioner is not working. You can check simple things but most times you'll need to call a HVAC contractor. Here are some things you can check:
Check the thermostat
Some wall thermostats have batteries that can be changed. The thermostat also may be set incorrectly. Check the thermostat first to determine it is correct and the batteries are working.
Check for Tripped Circuit Breakers
If the circuit breakers are tripped it can indicate a problem with the air conditioner. Sometimes however these circuit breakers can get weak and trip. If you notice tripped circuit breakers to your air conditioner it may be just needed to turn it back on. If the breakers continually trip it's best to call a technician however.
Air conditioners are a necessary part of summer life, but they can be expensive to repair when they break down. By following these simple tips, you can help to prevent the need for major repairs and keep your AC running smoothly all summer long.
Calling a HVAC technician to come out as quickly as possible can be much better as when temperatures heat up so does the need for A/C repair. One of the best companies to call when your air conditioner is having problems is Superior Comfort Heating and Cooling in Downriver Michigan. Call them today at (734) 818-7141 to schedule service on your air conditioner.