With the hot summer weather here to stay for a bit in Downriver Michigan having a good working air conditioner is a must. And if you've recently added any living area to your home such as remodeling an attic or basement you may find that your main air conditioner isn't up to the task of keeping it cool. One option that many homeowners are choosing is a ductless mini-split AC to cool these areas which were added.
Why a Ductless Mini-Split AC in Downriver Michigan is Your Best Choice
A ductless mini-split air conditioner is a smaller air conditioner designed to cool a room or area which a traditional whole home central air conditioner just won't work. They are compact and require very little space. There is an interior unit which is mounted on a wall in the room you want to keep cool. There is also an exterior unit which houses fans, compressor, and several other components. The two parts of the unit are connected by refrigerant lines and wires which are typically encased in a protective coating.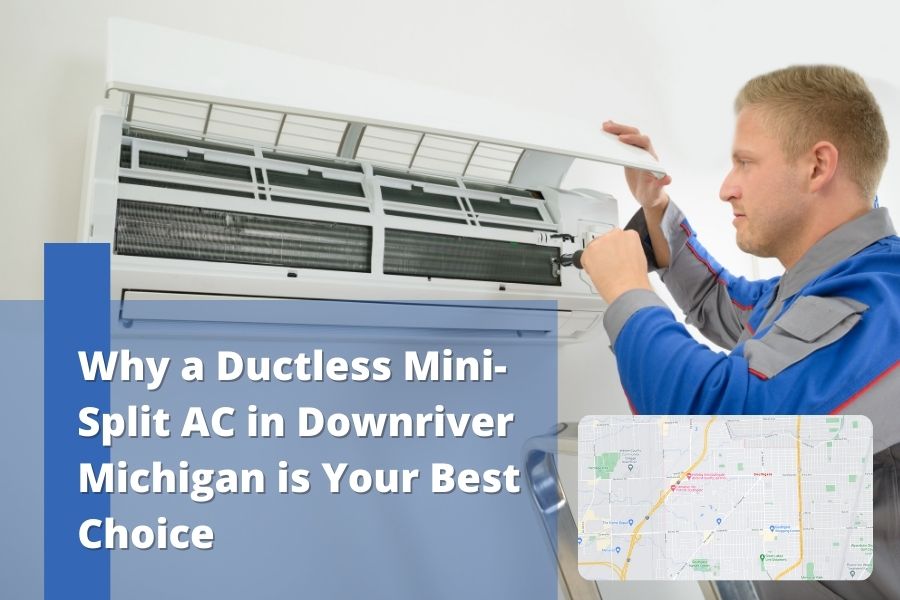 A ductless mini-split air conditioner is a great option for places that other air conditioners simply won't work right. Also the ductless mini-split AC only takes up a small space both inside and outside and only needs a small hole for wires and refrigerant lines to pass through the wall.
Problems with Location
One of the biggest reasons people to use a ductless mini-split system is the location in the home that needs to be cooled. For some bedrooms you can simply get a window air conditioner and keep the room cool. And although it's a bit unsightly to have an air conditioner hanging out the window it does work. For areas that don't have a window such as a basement it can be more problematic and that's where a mini-split ductless air conditioner works very well. Interior rooms that have no windows are also a great location.
And since the ductless mini-split AC does not require ducts it's also great for homes that have little crawlspace available and no attic space for running ducts to rooms. Without mini-split ductless air conditioners, a home owner without needed area to run ductwork can run it on the exterior of the home which almost always is bad for energy efficiency and curb appeal for the home.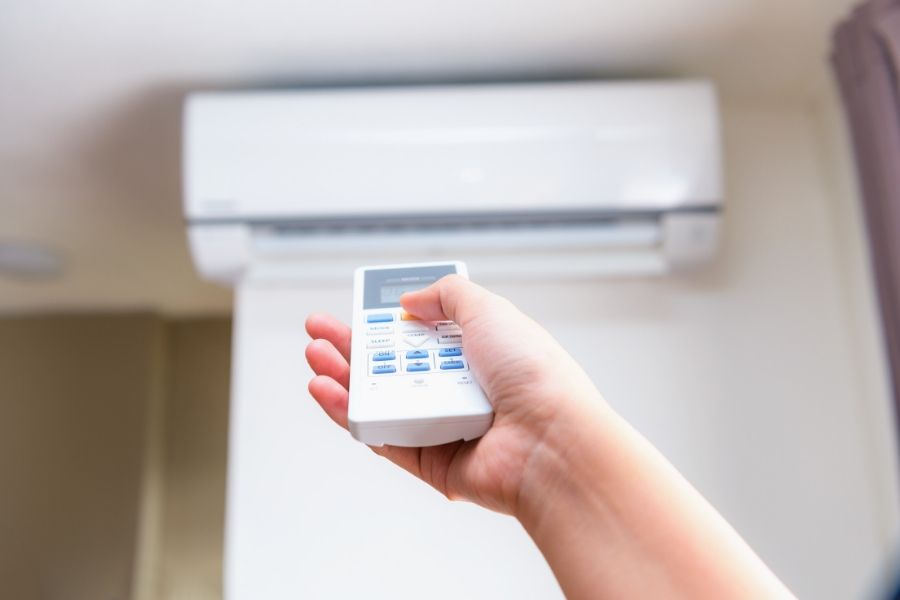 When a Window AC Just Won't Do
A window air conditioner can work well in some cases. The biggest problem with them however is they tend to block the window so you can't see out. They also can cause problems because they reduce security to your home. Not only that but some insurance companies may even increase your home owners insurance simply because you use these window units. Another huge problem with window air conditioners is they aren't big enough and may require special wiring. Most smaller air conditioners will be 120 volts but larger rooms that require larger air conditioners may require 240 volts to work. And if you're going to run new wiring it's probably a better idea to get a mini-split system installed instead.
The Price of a Ductless Mini-Split System for your Home
The reason why many people won't get a ductless mini-split system for their homes is the price. Compared to a window air conditioner, the price of a ductless mini-split system is much higher. But when compared to upgrading your current central air conditioner to include the added space it can make much more sense. In fact, a ductless mini-split system is likely much cheaper than going the route of adding ductwork and upgrading your entire AC system.
Get a Quote on a Ductless Mini-Split Air Conditioner
The prices of any type of air conditioner system is greatly dependent on its size as well. So if you're considering cooling off that extra room in your home and can't decide what to do be sure to get a quote on a ductless mini-split air conditioner. At Superior Comfort Heating and Cooling they can install a new ductless mini-split ar conditioner in your home fast. Plus, they can provide sizing needs and give you a free quote! Call them today at (734) 818-7141 for more details.